Attractions in the neighbourhood
Rope courses
A summer attraction, especially for families with children, are the rope courses. In Podhale there are a lot of place of this type, so without any problems we can choose a right course adjusted to our possibilities.
Rope course Złota Grań in Zakopane - about 10 km
Rope course, amusement park Spiska Kraina in Niedzica - about 25 km
Rope course Gu Gu park in Zakopanem - about 10 km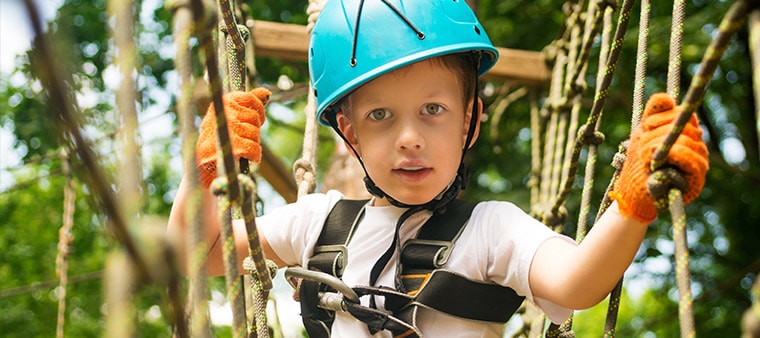 Rope courses
Parrot house in Zakopane
Recently very popular has become the Papugarnia Egzotyczne Zakopane. It is a great place for people travelling alone, the organised groups and families with children.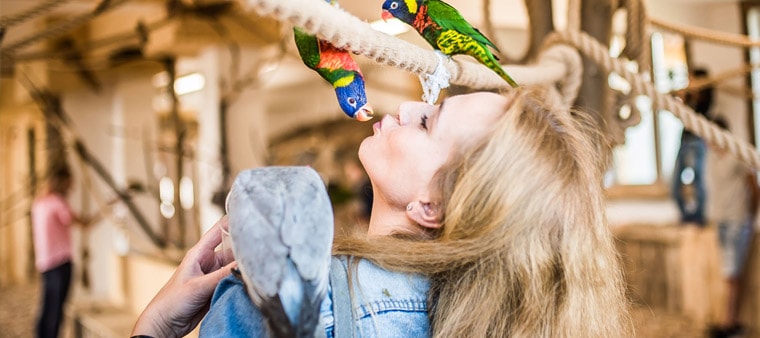 Fot: Papugarnia Egzotyczne Zakopane
Quad trips in Podhale
In order to see the most beautiful routes in Podhale in an unusual way it is worth trying the quad trips. You can choose from the routes for beginners and the advanced.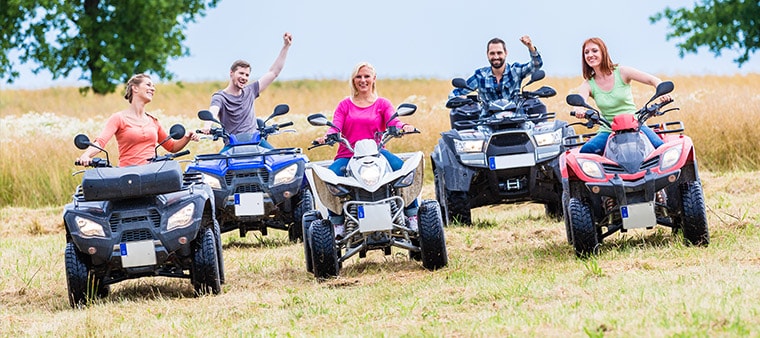 Quady Podhale
Gubałówka – magical views
Gubałówka is one of the obligatory places to visit in Podhale. On the top you can see the wonderful views, e.g. panorama of Zakopane.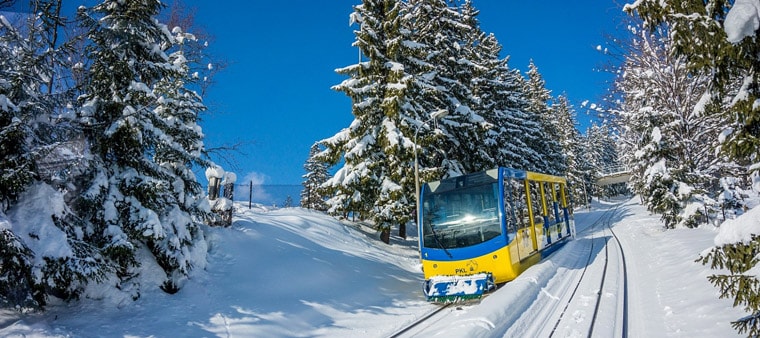 Fot: Polskie Koleje Linowe
Thermal pools in Podhale
In summer it is worth visiting the geothermal bathing sites with the mineralised water. The guests can also use the slides, volleyball pitches, inns and deckchair rentals.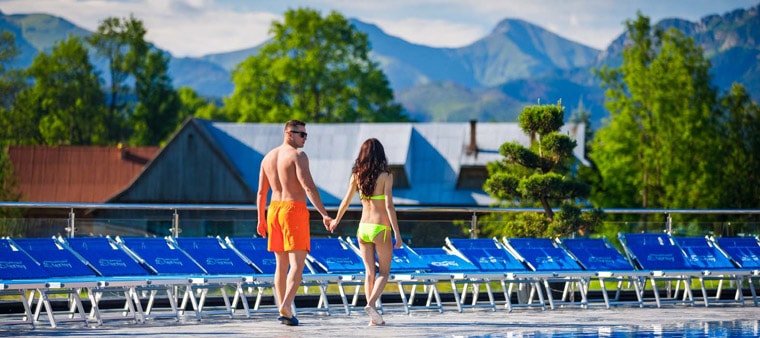 Fot: Termy Chochołowskie
Obligatory rafting down Dunajec river
From April the rafting down Dunajec is organized. For this purpose you can choose pontoon, rafting in which gives you plenty of adrenaline.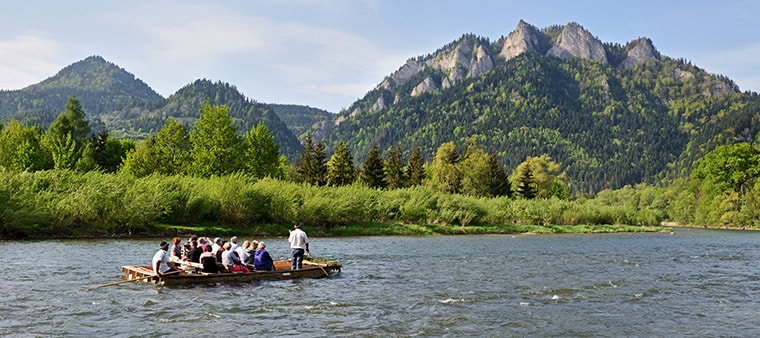 Spływ Dunajcem
Obligatory event in Zakopane
In August the International Festival of Highland Folklore is organized. In this time you can participate in events, competitions or workshops completely for free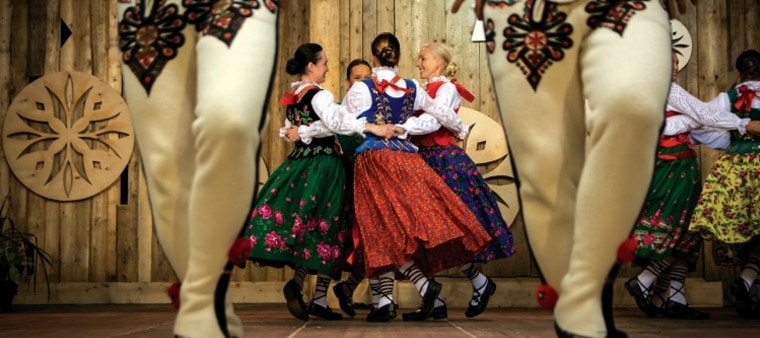 Fot: festiwale.zakopane.pl
Hiking in the Polish Tatra mountain
It is necessary to go hiking on different hiking trails. You can choose from those of different levels of complexity – the most popular are the Red Trail and the Blue Trail.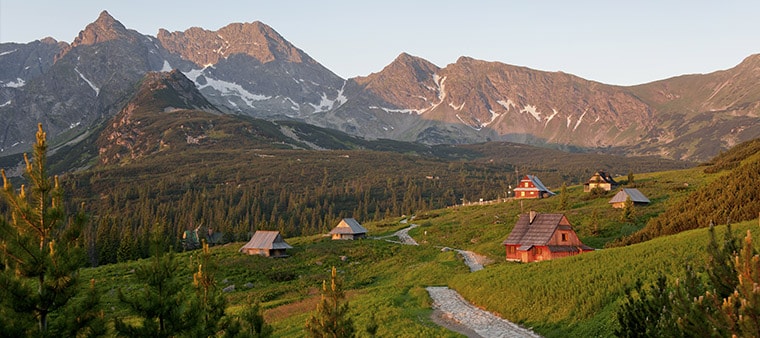 Górskie Wycieczki
Cycling trainings, riding around Podhale
The lovers of cycling surely will be happy with the fact that in Podhale there are a lot of cycle routes. An additional value is the vast panorama of the Tatra mountains.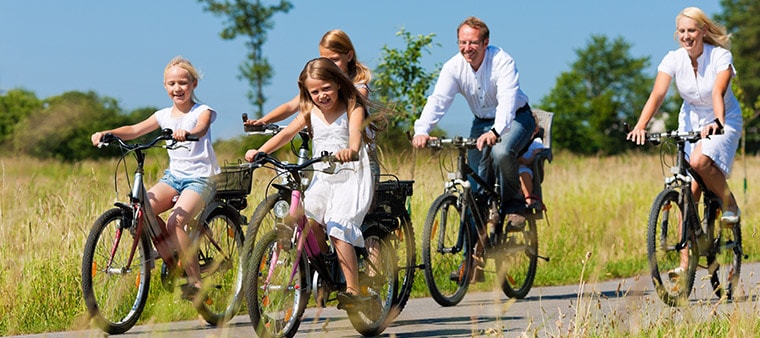 Wycieczki rowerowe
History, monuments, sightseeing
Podhale is full of monuments worth seeing. They include a church of St. John the Baptist, Orawa's Ethnographic Park. Tetmajers' Court, Tischnerówka, Niedzica Castle and many more.
Some useful links: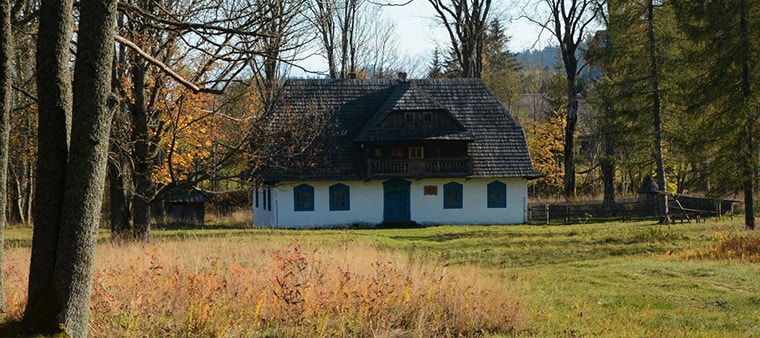 Fot: orawa.eu